Our push for full equality for LGBT individuals and families in the South is moving full speed ahead. With your support, 2013 has been a year of momentum – and results.
Now, we need your help. Can you make your year-end, tax-deductible gift to CSE right now? Your donation will go directly to our continued fight against unjust and immoral laws like Amendment One.
We've mobilized people all across the South – from the Gulf Coast of Mississippi to the Piedmont of North Carolina – to stand up and tell our country a new story about the urgent need for full LGBT equality in all spheres of life – employment, housing, health care, family rights and marriage. Below are a few of our 2013 initiatives, all of them fueled by your support:
- We ran a total of 24 WE DO actions across 7 Southern states in 2013! LGBT couples like Mark and Tim, seen below, stood up in their hometown of Winston-Salem, N.C. to say: we are fully human and fully equal. Mark and Time were married in Washington, D.C. during January, 2013!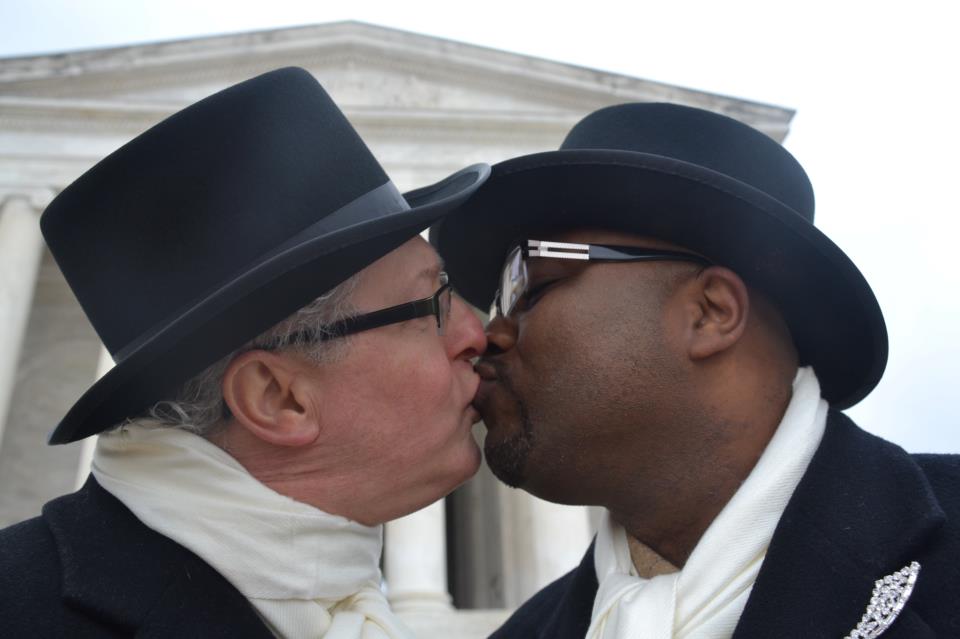 - In November, Time Magazine listed North Carolina as a marriage equality battleground state because of the WE DO Campaign. Putting the South on the map as winnable territory was one of our goals when we started our work two years ago.
- During July, CSE offered FREE legal clinics in Gulfport, Hattiesburg, Jackson and Tupelo, Mississippi so that LGBT individuals could complete an Advanced Mississippi Health-Care Directive with the assistance of an attorney. In total our legal clinics this year resulted in 239 LGBT individuals' completing Health Care Power of Attorney Forms (for free!) so that their medical choices will be respected in emergency situations.
- Through the WE DO Campaign, married LGBT couples recorded their out-of-state marriage licenses in 14 counties across N.C. (from Onslow in the East to Haywood in the West); creating public records highlights the reality that married LGBT couples live all across N.C., yet are treated as legal strangers.
- On October 15th, we broke through with the WE DO Campaign: for the first time anywhere in the South LGBT couples had their marriage license applications accepted when Buncombe County Register of Deeds Drew Reisinger took this courageous step. WATCH:
Read this op-ed in the Raleigh News & Observer by Rev. Beach-Ferrara that explains the strategy behind our push for LGBT rights in the South.